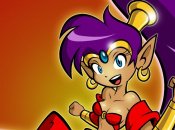 Last week was an exciting moment for the Shantae series – with the release of the original Game Boy Color game (including the enhanced GBA version) on the Nintendo Switch.
Interestingly, the lead developer behind the Switch port turned out to be game developer and YouTuber Modern Vintage Gamer. While this was revealed earlier in the month, he's now shared a full in-depth video of how it all went down.
This video explains how the project got off the ground – including MVG's original exchanges with Limited Run Games in 2019 after they saw his video of the original Diablo up and running on the Switch.
He also goes into detail about Game Boy emulation, the testing phases, the removal of the Nintendo and Capcom licenses on boot-up (as these companies are no longer involved), quality of life enhancements and the addition of the GBA version.
It's well worth a look if you recently added this game to your Switch eShop library, or even if you're an aspiring developer.